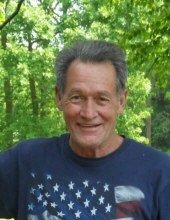 Obituary for Darrell B. Hammond
Darrell Hammond was born January 25, 1954 in Denver, Colorado to Ron and Arlen Hammond. He grew up in the Kalamazoo, Michigan area until 1968 when he moved to Arvada, Colorado where he resided until he joined the U.S. Army in January of 1973.

Darrrell was a part of the 5th Infantry Division and spent two years overseas in Germany with his tank unit. He became a Sargent (E-5) two years into his service to the Country and completed his last assignment at Fort Polk in Beauregard Parish, Louisiana, serving us with bravery and honor. He was then in the Army Reserves in Denver for two years before starting out on a 40 year career as a craftsman/fabricator in all technical areas including HVAC, plumbing, electrical, woodworking, construction and automotive. Darrell spent time in California, Florida, Louisiana, and New Mexico but a majority of his time was spent working at Leisure World in Mesa, Arizona as a maintenance manager. Leisure World is a full service gated community that is has 4,000 residents in over 2,000 single units and 480 condo's stretching over 950 acres of land, with pools, golf courses, club house on premise.

Following several years in New Mexico, Darrell moved to Omaha, NE in 2007 to live with his sister Karen and her husband. Following a year of various surgeries at the VA Hospital in Omaha Darrell resumed work including at Gardner Auto Sales in Omaha as well as Gardner Trailer Sales where he became good friends with Jack Gardner. Prior to retirement in 2018 Darrell spent several years working for Walmart in Sarpy County primarily in sporting goods which took him back full circle to his years growing up where he worked summers in his fathers sporting goods store in Colorado.

Darrell spent his free time helping out family and friends with various projects such as building a large pergola, landscaping, working on vehicles, attending drag races in Iowa and Kansas as a mechanic to his brother-in-laws race car, and repairing anything around the house that needed it. He loved animals of all kinds and spent time talking to and taking care of the cats in the house and the birds in the trees. Darrell was known as a quiet and humble man who most valued family and enjoyed spending time with those near and far. Darrell was a gifted person who was filled with knowledge on all variety of topics and history. His talent for watching Wheel of Fortune and Jeopardy and coming up with the correct answers early was legendary in the household. He favored old time black and white movies on classic tv channels during the night and favored PBS for his news.

He was preceded in death by his parents Ron and Arlen, sister Kelly, brothers Ronnie, Gary and Kenny. He is survived by his sister Karen (Jimm) Murray, half brothers David (Rhonda)Jennings and Brad (Katrina) Hammond, half sisters Shelly (Matt) Parker and Lynn Hammond and step-sisters Victoria Franklin and Connie Johnston and numerous nephews, nieces and cousins.


Previous Events
Graveside Service
Omaha National Cemetery
14250 Schram Road
Omaha, NE 68138
Cemetery Details
Location
Omaha National Cemetery
14250 Schram Road
Omaha, NE 68138