Obituary for Dean M. Sciford
SCIFORD, Dean Michael
01/26/1953 – 10/02/2020

Dean Michael Sciford was born January 26, 1953 in Omaha, NE at St. Joe Hospital to Kenneth Burton and Dorothy Ellen Sciford. He had one older brother Kenneth Jr. They were joined a couple years later by another brother, Jeffrey. When Dean was 7 they moved to Anderson, IN in the middle of July. Roughly a month later they were joined by two more siblings, Jimmy and Sue. They remained in Anderson for 8 years. In 1968 they had the opportunity to move back to the Omaha area to be closer to family.

Back in Omaha, Dean attended Westside High School. He graduated from there in 1971. At the University of Nebraska – Omaha is where Dean decided to continue his education. From UNO he received a couple of different degrees, one of which was in philosophy. His siblings often teased him that he was a professional student. Dean loved learning and taking different classes. He enjoyed writer's workshops and writing stories for the school paper. Later in life he absolutely enjoyed writing "Letters to the Editor" of the Omaha World Herald. That is until they stopped publishing them because he wrote to them so often.

Dean worked numerous jobs in his early years. This included Shakey's Pizza where he made a lifelong friend in Craig Potter. He also worked at Ken-Venience Sales Company "Tupperware" for his parents. He had the opportunity to work with the City's Parks Department. That is until he forgot to put the parking brake on one of the trucks. Needless to say it rolled down a hill and crashed.

Dean met Sandy Mactier and they were married October 23, 1976. They welcomed their daughter Mariah on March 5, 1977. She was Dean's pride and joy, and he absolutely adored her. She had him wrapped around her finger. Unfortunately, Mariah passed away in the spring of 1980. This completely broke Dean and Sandy's hearts.

He worked for as long as he could. An injury on the job eventually made working impossible causing him to receive disability. After he was injured, he had a myriad of other health problems arise. This included polymyositis (a form of muscular dystrophy) and Marfan syndrome (what Abraham Lincoln had).

Tolkien was one of Dean's favorite authors. He loved reading as much as possible. This was one of his favorite hobbies. When his health permitted it, bowling was another one of his favorites. That's not a surprise since he was a Sciford. All the Scifords were avid bowlers. Wood working was something he was extremely good at as well. Canes are what he really excelled at making, he made a lot of awesome ones. Naturally he was a lover of old vehicles and motorcycles, but I mean really who isn't.

Dean was a Jeopardy fanatic. It didn't matter if someone was in the middle of a conversation with him on the phone. If Jeopardy came on, he would say "Jeopardy is on! Gotta go." Then he would hang up. There were no ifs, ands, or buts. When Jeopardy came on that was it, conversation over. He also hoped he would be able to be a contestant on Jeopardy someday. We think he would have done well if he had ever received the opportunity.

There was one thing, one rule to be more specific, everyone knew when the family got together. Never talk politics or religion with Dean. He knew The Bible well and believed in God, but boy did he love to argue about anything in there. He just loved to argue in general. If anyone got him started on either of these subjects it meant it was going to be a long day for everyone. It was extremely hard to change the subject once someone brought up either of these topics.

Arguing and teasing were some of Dean's favorite past times. Teasing the women in his life was a riot to him. His mother, sister, wife, nieces, and anyone else. He knew they were easy to get riled up. He had a really good sense of humor, at least in his eyes he did. Dean was the type of uncle who would get his nieces and nephews bagpipes for Christmas to take home and play. His sister was not thrilled with this to say the least. Surprisingly they lasted a while too until they mysteriously disappeared.

Family and friends were who Dean loved more than anything, his dogs were a close second though. He would spend as much time with them as he could. He would play cards and scrabble with his parents whenever he had a chance. Oftentimes they would end up arguing over the words he would use. Dean was on odd one, he would read the dictionary just for the fun of it. As weird as this was, it helped in his scrabble game.

Dean and his friends formed a group called the "PTA". No this did not stand for Parent Teacher Association. It actually stood for Party Time Always. They considered themselves proud lifelong members of this group.

Dean passed away peacefully Friday night, October 2nd, around midnight. He was preceded in death by his brothers James William "Jimmy" and Jeffrey Allen, daughter Mariah Sciford, nephew Sean Gamblin, cousin Timothy Annin, great-niece Erin Gamblin, brother-in-law Kevin Gamblin, and numerous other friends and family.

He is survived by his parents Ken and Dorothy, brother Ken Jr (Cathy), sister Sue (Darrell) Reed, former wife Sandy Mactier, 9 nieces and nephews, 14 great nieces and nephews, cousins, and countless friends.

Everyone loved him and was annoyed by him at the same time. He was good at driving people nuts, usually on purpose, but they loved to be around him. There was never a dull moment when he was around. Everyone would be genuinely entertained by him and his facts, he was definitely a know-it-all. Dean will be truly missed!

PS: A Little tidbit not everyone knew about Dean is that he was a big fan of Dragon Ball Z and a few other anime. He wasn't ashamed of it, but he didn't go telling everybody either.


Celebration of Dean's Life: Monday, October 12, 2020 at 2:00pm, with visitation one hour prior to the service, all at Braman Mortuary (72 st. Chapel)


Braman Mortuary (72 St. Chapel)
1702 N. 72 St.
Omaha, NE 68114
402-391-2171

To send flowers or plant a tree in memory of Dean M. Sciford, visit the Tribute Store.
Previous Events
Visitation
Braman Mortuary
1702 North 72nd Street
Omaha, NE 68114
Celebration of Life
Braman Mortuary
1702 North 72nd Street
Omaha, NE 68114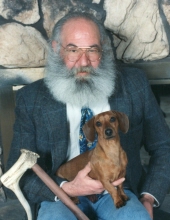 Thank you for sharing your
memory of Dean
Provide comfort for the family by sending flowers or planting a tree in memory of Dean M. Sciford.
No thanks, please don't show me this again.