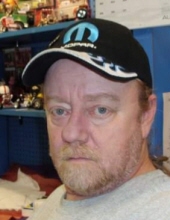 Obituary for Scott Wayne Powell
Scott Wayne Powell

Born May 8th, 1962 in Webb City, Missouri.
Passed on October 13th, 2020 in Omaha, Nebraska.

Scott loved working on vehicles and he frequented car shows which he built many models that won awards at these shows. He passed the time by watching Nascar. His favorite Driver was Jeff Gordon.

Scott loved his family and enjoyed making memories with them. With his wonderful, ornery, fun, jokester personality.

Scott was proceeded in death by his parents, Jim and Shirley Powell; grandmother, Virginia Powell; granddaughter, April Gladwin.

He leaves behind his wife, Mary Gordon-Powell; daughter, Christina (Paul) Gladwin of Blair; brother, Milton Wolf of Webb City, MO; many many Grandchildren, great grandchildren, nieces and nephews.

Private Family Services.


Events